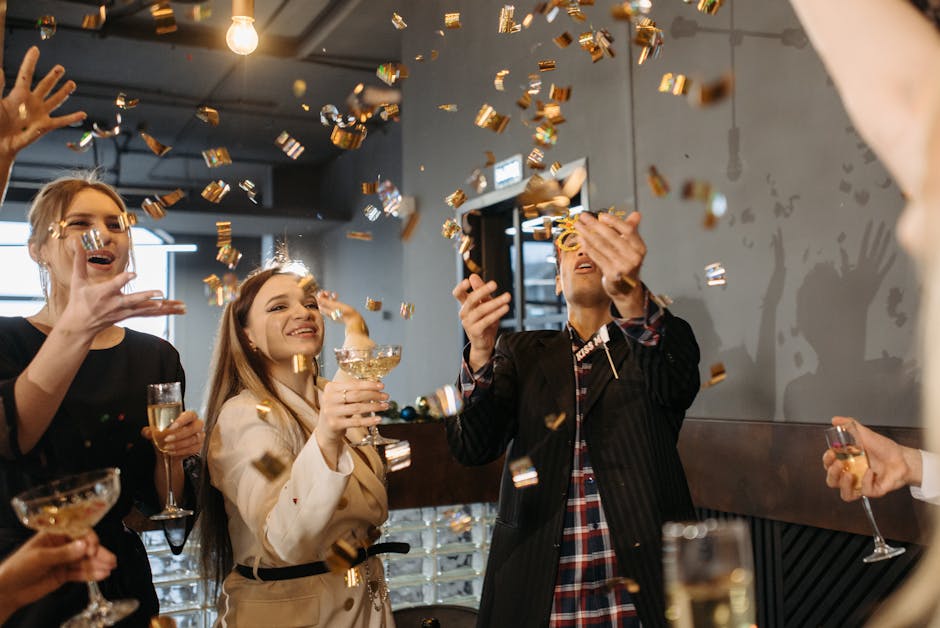 Enjoy Fun Food Ideas for Corporate Events
I make you.Have you ever been to a corporate event where the food was bland and uninspiring? It's a common complaint among attendees. So, if you're planning a corporate event and want to impress your guests, it's important to think outside the box when it comes to food options. In this article, we will explore some fun food ideas for corporate events that will leave your attendees raving about the catering.
1. Interactive Food Stations:
One surefire way to make a statement at your corporate event is by incorporating interactive food stations. These stations allow guests to customize their meals according to their preferences. For example, you could set up a build-your-own taco station where attendees can choose their favorite toppings and fillings. This not only adds an element of fun but also caters to different dietary restrictions and preferences.
2. Global Cuisine:
Another way to bring excitement to your corporate event is by offering a variety of global cuisines. Instead of sticking to traditional dishes, why not explore flavors from around the world? Consider having a sushi bar, a Mediterranean mezze station, or even a Thai curry station. This not only introduces your guests to new and exciting flavors but also adds a touch of sophistication to the event.
3. Food Trucks:
Food trucks have become a popular trend in the catering industry, and for a good reason. They offer a wide range of food options, from gourmet burgers to artisanal tacos. Renting a few food trucks for your corporate event allows guests to explore different culinary experiences without having to sit down for a formal meal. It also creates a laid-back and casual atmosphere that encourages mingling and networking.
4. Unique Food Presentations:
Sometimes, it's not just the food itself but also the way it is presented that can make a lasting impression. Consider incorporating unique food presentations into your corporate event. For instance, you could serve appetizers in edible shot glasses or display desserts on a tiered stand. These creative presentations not only add a visual appeal but also create a memorable experience for your guests.
5. Offbeat Beverage Stations:
While food is essential, don't forget about the beverages. Instead of the usual coffee and tea options, why not set up some offbeat beverage stations? For instance, you could have a make-your-own smoothie bar or a DIY cocktail station where guests can mix their own drinks. This adds an interactive element to the event and allows attendees to create their own refreshing beverages.
6. Miniature Portions:
When it comes to corporate events, it's always a good idea to serve bite-sized or miniature portions. This allows guests to try a variety of dishes without feeling overwhelmed. Consider serving mini sliders, sushi rolls, or even individual portions of pasta. These mini portions not only look cute but also make it easier for guests to mingle and enjoy the event without having to sit down for a formal meal.
7. Dessert Stations:
No event is complete without a sweet ending. Instead of serving a traditional dessert, why not create a dessert station? Set up a table with a variety of sweet treats such as cupcakes, cookies, and mini pastries. You could even have a live dessert station where guests can watch a chef prepare a mouth-watering dessert right in front of them. This adds an element of excitement and indulgence to the event.
In conclusion, when planning a corporate event, it's important to think beyond the traditional buffet and explore fun and innovative food ideas. From interactive food stations to unique food presentations, there are endless possibilities to impress your guests. By incorporating these fun food ideas, you will not only create a memorable experience but also leave a lasting impression on your attendees. So, get creative and surprise your guests with a gastronomic journey that they will never forget.